24/7 Emergency call-out for blocked or damaged drains
CCTV Surveys of drains to quickly locate any problems
FREE QUOTE for drainage services and repairs
Hertfordshire – Bedfordshire – Essex – North London
Call
Premier Drainage Services
Today
24/7 Emergency call-out for blocked or damaged drains
CCTV Surveys of drains to quickly locate any problems
FREE QUOTE for drainage services and repairs
Hertfordshire – Bedfordshire – Essex – North London
Call
Premier Drainage Services
Today
Premier Drainage Services
Form over 30 years Premier Drainage Services have been keeping the drains flowing properly in Hertfordshire and all over the South East. From the unblocking sinks, to installing new drainage systems for our domestic, commercial and Council customers, we've done it all.
We pride ourselves on providing a prompt, friendly and reliable service at very reasonable rates. We offer free quotes so, if your drains are in need of any kind of care or attention, why not contact us today.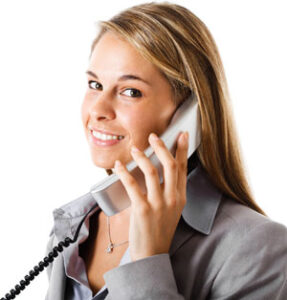 Drains seem to have a nasty habit of blocking at the most inconvenient time. Last thing at night, just before you are due to leave for a holiday, you name it! Premier Drainage Services Ltd are here to help with your blocked drains no matter when you need us, day or night.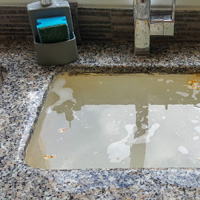 If you have a broken or blocked drain, you need to get it repaired as soon as possible. We will inspect, diagnose and carry out the necessary drain repairs in no time at all. We use CCTV technology to locate the damage, enabling us to repair your drains, getting your water and services flowing properly again.

Honest, friendly and knowledgeable tradesman
Keith came round to look at the drains from our bathroom as we had been experiencing smells on and off for months. He spent plenty of time with us and gave us a simple, free solution we could try without the need for any work and didn't charge us a penny for his time. Such a lovely guy I would highly recommend him to anyone.
Replacing existing surface drainage system at rear of property
Extremely happy with the professional service received from Premier Drainage. Each stage of the work was fully explained to me before commencing. Work was completed on time and site was left clean and tidy.
Clearing a drain that serviced a block of flats from a pumping station
We have used the services of Premier drainage for over 10 years and they have always provided us with a first class service. We would highly recommend them.
I asked Premier Drainage to provide me with some advice on the required surface water drainage for my garden to assist me in dealing with the developer who had built my house. I explained this to Keith, who attended very promptly, spent a great deal of time examining the existing drainage and soil, and then providing me with some excellent to-the-point advice. I have absolutely no hesitation in recommending this company and would without question use them again myself.
Flooded rear garden. New soakaway and channel drainage system installed
Contacted Premier Drainage and Keith turned up when he said he would, he was very thorough about the works required and made me and my wife feel comfortable to use his company. First class service provided very clean and tidy and his guys couldn't be more helpful Would recommend without hesitation.
Blocked toilet first floor flat
Two guys arrive at 6am cleared the problem within half hour. After a different company spent 2 hours last night and didn't solve the problem. Very polite and tidy personnel. Highly recommend !!
Clearing out old drains and replacing with new
Keith and his team were delightful to deal with. They were very efficient with sending over a quote and arranging the repair date. The work itself was as required and done in a clean and polite manner.
Blocked external kitchen drain
Came out within the hour and did a very thorough efficient job. Wouldn't hesitate to recommend.

Drains can be blocked by all sorts of things. The most common cause of drain blockages are caused by waste kitchen fats and oils that have been poured down sinks. Other foreign objects such as or silt, dirt or leaves washed into gullies can also accumulate and cause a serious blockage. When Covid first struck a lot of drains were blocked with kitchen roll.

Should you be plagued by a persistent fault in your drains, a CCTV drain survey could be the answer and will allow you to see the problem in full colour on our monitor. The pipe blockage could be anything from a collapsed pipe to a cuddly toy that has somehow found its way around the U-bend. Our CCTV system will enable us to find the problem without having to resort to expensive excavations.

All sorts of roots manage to find their way into drainage systems through joints, fractures and broken pipe work. The roots do this as they seek out the water and nutrients inside the pipes, the roots then form a mass and the hair thin roots that initially entered the system can turn into tap roots that will break the pipe collar as they expand causing major damage.
Need help? Call us today!
If you need a rapid response to your drain problem then call us today on 01438 222 758 or fill in our contact form to get a FREE QUOTE.
We provide drainage services throughout Hertfordshire, Bedfordshire, Essex and London.
If you need a rapid response to your drain problem then call us today on
01438 222 758
or fill in our contact form to get a
We cover Hertfordshire,
Bedfordshire, Essex and London.
Areas covered by Premier Drainage Services
Premier Drainage Services have solved drainage problems for customers all over Hertfordshire, Bedfordshire, Essex and North London. Here's a list of some of the areas we have completed work.